Safari 16.4 : Impact on Server-Side Tracking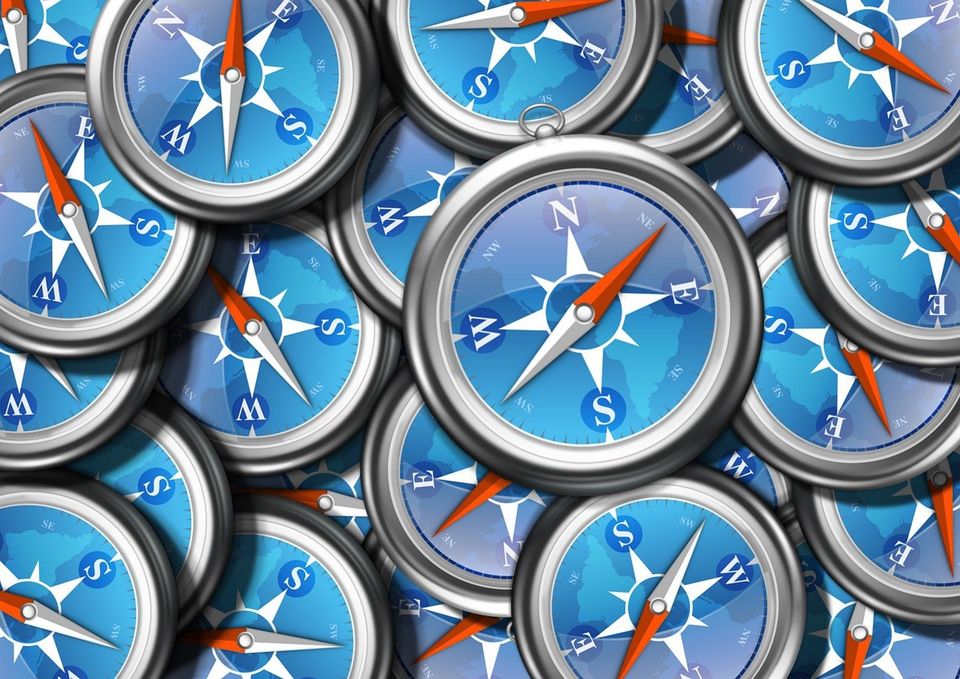 Safari 16.4, the latest version of Safari released in April 2023 by Apple, has brought about significant changes in terms of cookie management and server-side tracking. These changes have a major impact on the digital marketing world, upending strategies for user tracking and campaign personalization. They also affect digital marketing specialists who rely on precise traceability of user behavior.
In this article, we'll decode these changes and the solutions to understand how to address them.
---
Safari 16.4 and cookie management : what you need to know
Cookie management has been directly impacted by the arrival of Safari 16.4, especially in the context of server-side tracking. Discover how this affects your Server-Side tracking strategy !
One of the significant changes is the lifespan of First-Party cookies set by the server. This duration is now limited to a maximum of 7 days, compared to 365 days before the update.
To better understand how this works and the conditions, here are some explanations on how Safari 16.4 now manages cookies:
Imagine a user browsing a website; the website's server then sets a cookie with a specific IP address (e.g., 192.168.1.100). If a third-party server (hidden behind a CNAME) from the website the user is browsing attempts to set a cookie with an IP address where the first half differs (for instance, 203.0.114.1), then this cookie will be limited to a maximum duration of 7 days.

In other words, if the tracking server's IP address doesn't share the first two octets with the website's servers, Safari doesn't consider the cookie as First-Party.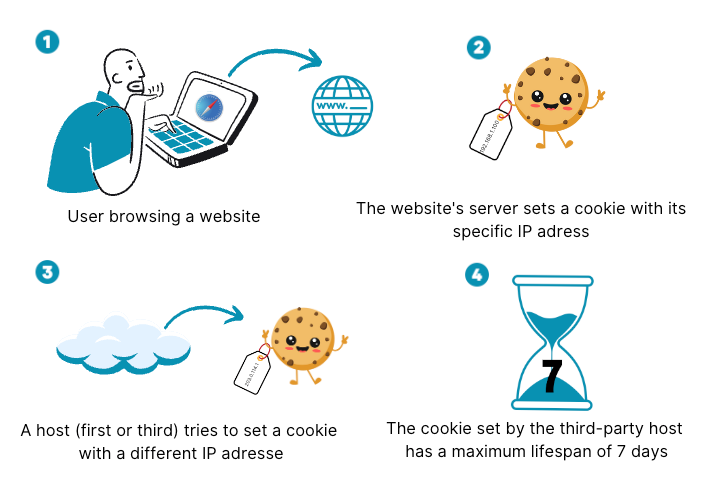 Impact on Marketing Specialists
All these modifications have a considerable impact on server-side tracking. According to our internal data at Addingwell, around 51% of Safari users using version 16.4 are affected by these changes. These changes impact your digital marketing ROI.
For digital marketing specialists, it's crucial to understand these changes and adjust their strategies accordingly—and do it swiftly to maintain the effectiveness of their marketing efforts.
If these changes aren't made, marketing performance might suffer due to the imprecision in user behavior tracking.
Addingwell is Here to Help You Rise to the Challenge !
But how can you adapt to these changes ? Even with these challenges, there are effective solutions to maintain and optimize tracking !
Addingwell anticipated these changes and innovated to be Safari 16.4 resilient. We've developed several solutions to optimize tracking despite the restrictions imposed by Safari 16.4. We've updated our cookie monitoring tool by separating client environments to provide a more precise analysis of each environment.
If you want to know how Addingwell can assist you in addressing these new challenges posed by Safari, contact us and discuss with our experts !
We are here to help you navigate this new cookie environment and optimize your server-side tracking.
If you prefer to start your transition on your own and become Safari 16.4 resilient, Addingwell offers a free start with unlimited users in the sandbox and 100,000 queries.
Don't wait, open your sandbox for free today and become Safari 16.4 resilient !